AUTHOR OF THE SEAN SEAN AND TANNER/WHITNEY MYSTERIES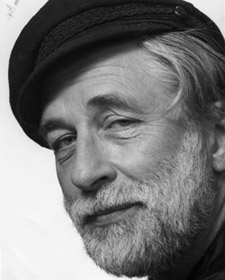 Before he became a mystery writer and reviewer, Brookins was a freelance photographer, a Public Television program director, a Cable TV administrator, and a counselor and faculty member at Metropolitan State University in Saint Paul, Minnesota. He has reviewed mystery fiction for the Saint Paul Pioneer Press and for Mystery Scene Magazine. His reviews appear at Barnes & Noble and Amazon Internet sites, on his own web site, Books n' Bytes, and on the popular news group, DorothyL. Several authors with blogs carry his reviews as well. Brookins is an avid recreational sailor. With his wife and friends he has sailed in many locations across the world. He is a member of Mystery Writers of America, Sisters in Crime, and Private Eye Writers of America.
Brookins writes the sailing adventure series featuring Michael Tanner and Mary Whitney, the Sean Sean private investigator detective series, and the Jack Marston academic series.

Brookins received a liberal arts degree from the University of Minnesota and studied for a Masters degree in Communications at Michigan State University. He is married with two grown daughters and lives with his wife Jean, a retired publisher and editor in Roseville, Minnesota.
Connect with Carl on Facebook
Twitter: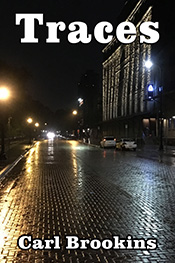 NOW AVAILABLE: TRACES
Alan Lockem is a former Army Intelligence Officer. Now retired, he looks for ways to informally help military and civilian people who are in some kind of difficulty.
Marjorie Kane is a retired exotic dancer, once a headliner who toured worldwide as Kandy Kane. She is an experienced, self-trained psychologist with high-level computer skills, and she's attracted to the sharp, tall Lockem during an encounter at a golf club.
Now Kane and Lockem have joined forces as unlicensed detectives dedicated to helping ordinary folks in fraught circumstances.
A UK colleague requests Lockem acquire a flash drive from an agent in Minneapolis. After two aborted tries, the agent is murdered in front of Lockem and Lockem's house is burgled.
Events entangle the couple with the discovery of a supposedly dead terrorist who's still very much alive. Remnants of past events collide with current espionage and danger for Marjorie and Alan. The couple is forced to engage local criminals and international forces before extracting themselves from danger and erasing the traces of another evil force from the world.
Purchase Traces at Itasca Books, Amazon, Barnes & Noble or Once Upon a Crime
© 2005-20 by Carl Brookins.
Permission is hereby granted for reproduction of any material contained in this web site for purposes of publicity and promotion related to the sale of our books and/or appearances by Carl Brookins.
Web site by interbridge.