APPEARANCES
In addition to making solo appearances at mystery conferences and bookstores, Carl also facilitates the monthly Ransom Notes Book Club at the Barnes & Noble - HarMar Mall.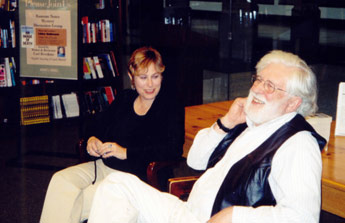 Carl with author Libby Hellmann at the mystery reading group.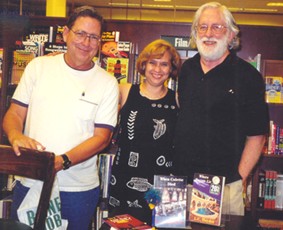 Carl with LC Hayden and her husband at the Har Mar Barnes & Noble,
where Carl leads a mystery reading & discussion group.
© Carl Brookins.
Permission is hereby granted for reproduction of any material contained in this web site for purposes of publicity and promotion related to the sale of our books and/or appearances by Carl Brookins.